By Erin Yun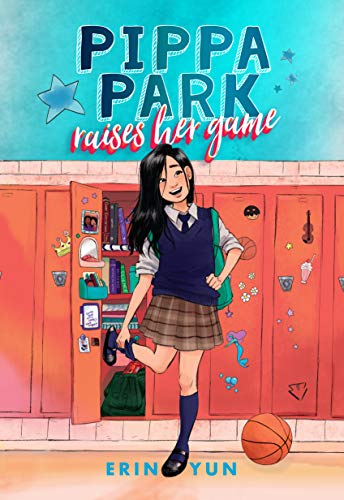 Plot: Pippa Park is a Korean American living a normal life. One day, she receives word that she had a chance to attend a prestigious private school on a basketball scholarship! She jumps at the chance to make new friends and ends ends up as one of the most popular girls at her new school. Unfortunately, her rich new friends don't know who she truly is. Things start spiraling out of control when she attempts to hide the truth. Will she survive her new identity?
Writing: Erin Yun's is an amazing debut author. Pippa is such a lovable character, easy to root for. You'll find yourself cheering at every basket she makes on the court, and groaning at every mistake she makes in life. The plot is linear and easy to follow, and the intensity always fluctuates appropriately through the events that occur.
Age Level: Anyone ages 10-13 would enjoy reading this book. The book includes crushes and friend drama, so younger kids might not be as interested.
Overall: This book is a great representation of real life. Pippa thinks and behaves like a real kid, and that is admirable for a story written by an adult. Read this book!