By Leigh Bardugo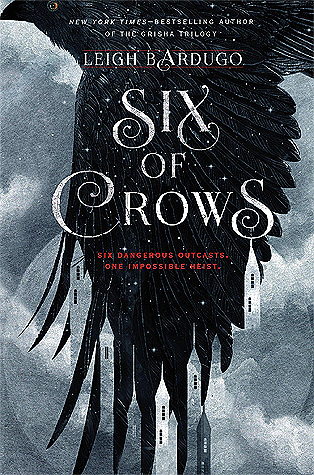 Plot: Seventeen year old crime boss prodigy Kaz Brekker has a plan. But he needs help to execute it. Kaz brings in a vengeful convict, a sharpshooter, a runaway, a spy, and Heartrender grisha. Can the impossible crew make it out of this heist alive?
Writing: The grishaverse is a really rich world, where no detail is spared and everything feels so realistically described. Thehesit is really well-planned, and there were absolutely no plot holes. The characters were so realistic, and they all grew and changed over the course of the story.
Age Level: I would recommend this to people ages 14-17. There's some blood and killing and stuff, but there is also some suggestive language and things like that.
Overall: It was really fun to read about the forming of the plan and the execution if the plan and the character's thought process as they work around the kinks… The story is written in a way that each chapter is from a different character's point of view, which makes it really fun to see how the characters feel about each other and the way everything fits together. The style really fits the story.Books like this (which are mostly about the group dynamic of people from all walks of life) can be adorable to read, even when the situation is dire.