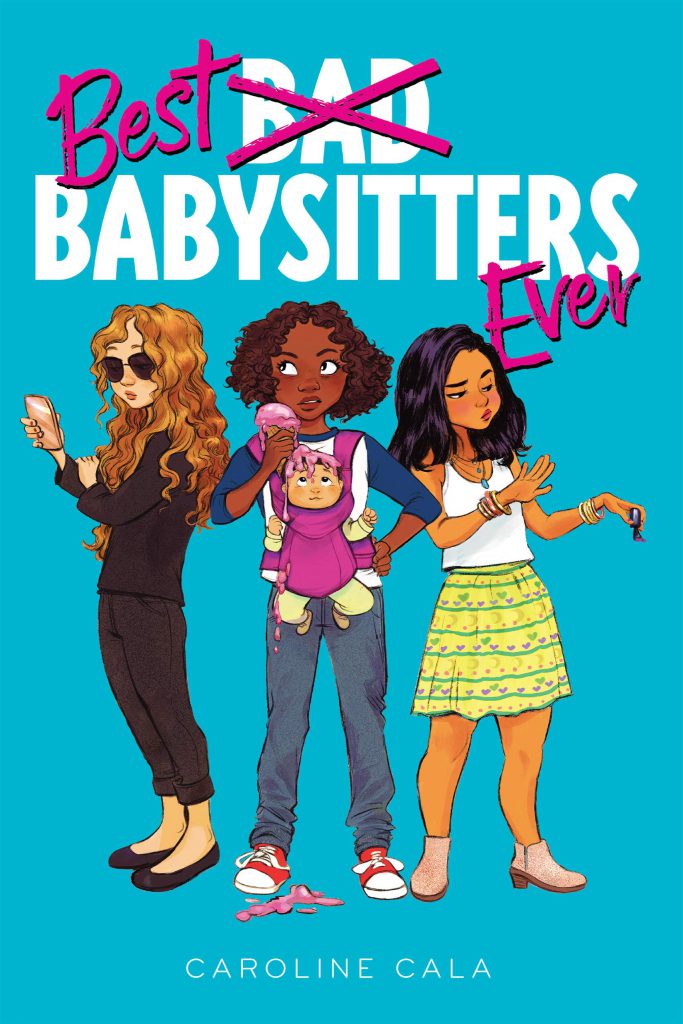 By Caroline Cala
Plot: You've probably heard of "The Babysitters club," the adventures of four girls from the nineties who "answer a corded telephone, eat various things wrapped in plastic, and minded children for money." Now it's Malia's turn to steal Kristy's Great Idea and start her own babysitters club. Of course, babysitting and modern business are much harder than Malia and her friends originally thought, especially when Malia's older and more demonic sister finds out how lucrative a business babysitting really is.
Writing: At first this book seemed like one of those Babysitters club knockoffs, but I was so. wrong. This book is insanely hilarious, and while it is kind of a spoof on the classic book, it's totally open about Malia's idea thievery in a super funny way. The main characters totally underestimate what babysitting is really about, which makes for some hilarious "sittery" scenes. The characters aren't really realistic at some points, (Bree is a little too childlike in some scenes and too mature in others) but they were really lovable and fun to read about anyway.
Age Level: … 10-13. The reading level is probably for tweens, and there is a lot of business lingo that younger kids may not be familiar with.
Overall: I thought this book was the funniest thing I'd read in a while. Caroline Cala may have stolen someone's idea, but the rest of it is totally original and exciting.