By Stacy McAnulty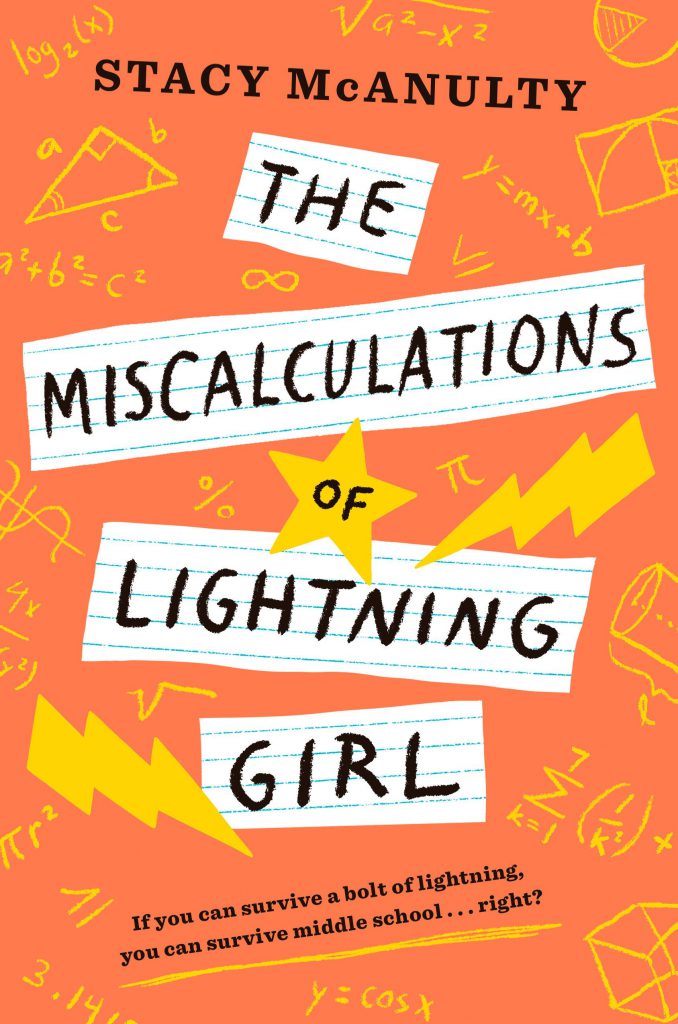 Overview: I loved this book! It was funny, heartwarming, and adorable all at once! The characters are so well developed, and each one grows throughout the book. Kids around the grades of 6 through eighth grade might enjoy this book. No mature topics, and the reading level is just right for that age, and you'll definitely be able to relate with Lucy throughout the book.
What's it about? When Lucy Callahan is struck by lightning, she receives the ability to calculate complicated math problems in her head, lightning fast. Lucy is so smart, she gets the chance to go to college at twelve years old! Unfortunately, her grandmother decides to put her through the ultimate trial first: middle school.
My thoughts: This story has a fun mood to it, and the characters are all well-developed and lovable. The plot is compelling and I could barely put the book down! This book highlights the issues people with differences experience and how to resolve those issues with he help of friends. I loved this book and I promise you will too!