By Leslie Connor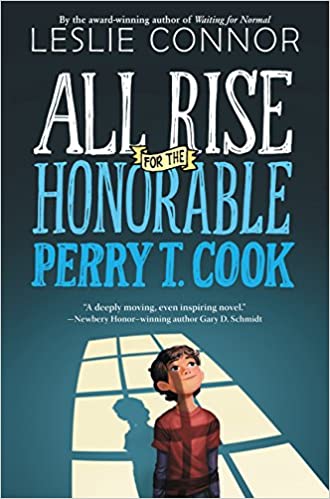 Plot: Eleven-year-old Perry was born and raised by his mom at the Blue River Co-ed Correctional Facility in tiny Surprise, Nebraska. His mom is a resident on Cell Block C, and so far Warden Daugherty has made it possible for them to be together. That is, until a new district attorney discovers the truth—and Perry is removed from the facility and forced into a foster home.
Writing: This story is cute at some points and sad at others. The writing made sense and wove a great story. Very descriptive.
Age Level: I would recommend this to people ages 10-14. Includes mature topics relating to the crimes some of Perry's friends had committed, but other than that it was a great story.
Overall: It was eye-opening to read what goes on in a correctional facility such as Blue River, and shocking to see how our perception of criminals varies from most of the people imprisoned. This book was interesting and kept me hooked.