By Irene Adler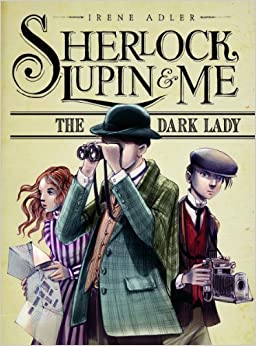 Plot: "While on summer vacation, little Irene Adler meets a young William Sherlock Holmes. The two share stories of pirates and have battles of wit while running wild on the sunny streets and rooftops. When Sherlock's friend, Lupin, joins in on the fun, they all become fast friends. But the good times end abruptly when a dead body floats ashore on the nearby beach. The young detective trio will have to put all three of their heads together to solve this mystery."
Writing: I did not like the writing style at all. The mysteries in the series were well thought out, but the author talks about huge twists way early on, twists that are only discussed in-depth three books later. The book is supposed to be about the great "Sherlock Holmes" as a child, but it was kind of annoying to read a book about him in which everything about him is different from the original stories.
Age Level: Kids ages 10-13 might enjoy reading this book. The mysteries are all mostly murder mysteries though, if you are squeamish.
Overall: I did not like reading this series. The mysteries were interesting, but there was a lot of drama between the friends and such and a lot of things written didn't make sense or were unnecessary.