By Michael Buckley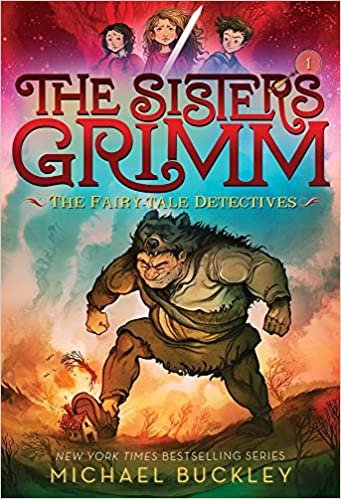 Plot: Sabrina and Daphne Grimm have jumped from foster home to foster home after their parents went missing and were presumed dead. They are eventually taken in by their "Granny Relda" Grimm, who they decide must be crazy when she starts spouting fantastical stories about the town's residents: Fairy tale characters! When a giant begins rampaging through town, they realize the Granny was right about the town, and they have to save it before it's too late!
Writing: The writing is simple (in a good way) and doesn't over complicate anything. The mysteries make sense and the conspiracies connect into an amazing web of twists and turns that are still exciting every time you reread them. The characters all have their own specific voice, and even when something goes wrong you love them all anyway.
Age Level: Anyone 8+ would love these books. Fairy tales are fun for everybody!
Overall: These books remain one of my favorites of all time. The way Buckley recreates these classic stories in ways other people couldn't have imagined is amazing.