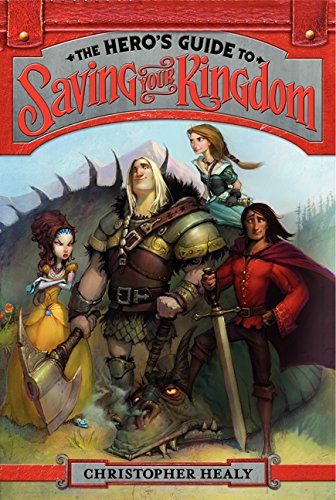 By Christopher Healy
Plot: The wonderful, musical, storytelling bards of every kingdom have been kidnapped! Only the League of Princes can save them. However, these same bards are the ones who "forgot" to name the princes who rescued the girls in "The Tale of Cinderella," or "The Tale of Rapunzel." Instead, they were all reduce to the label "Prince Charming." Luckily, these heroes will save the kingdom anyway.
Writing: This story has such an original idea. All of the characters are quirky and lovable, and their story is definitely a page-turner. Their adventures are exciting and some points can be serious, but the characters are always finding themselves in ridiculous situations. The writing is simple and descriptive, perfect for ages…
Age Level: … 10-13. Younger kids might even enjoy having it read aloud to them. The jokes and comical scenes would even be enjoyable for older kids.
Overall: I loved this book. Luckily for me (and you) there is a whole series of "The Hero's Guide" books. The story is especially fun because of the cute illustrations mixed in. The artist rendered some pretty fun scenes and characters, and those are always fun to look at.